Need a donations pickup?
Do you have items you would like to donate?
If you are looking to donate furniture or anything for that matter to a local charity you will be hard pressed to find one who will pick up your furniture unless it brand new. However, if you can bring it out to them there are a few charities that will accept them. Even with a stain here or there, or some light scratches. If you need us to come get your donations pick up, you will see we have the lowest rates in town.
For each piece of furniture you donate, you can deduct the current fair market value from your taxes. There are several guides online including one from the Salvation Army that can help you determine what that deduction should be. Yes it will cost you to get rid of these items out of your home but you can get a tax deduction and you know you are doing the right thing with your unwanted items.
We can pick up your donations, junk, trash and whatever you have. What can be donated we will donate and you still will get a slip from the charity that can help you come tax time.
So, even if the charities won't come pick up your donations pickup items we can take them to the charities themselves and help you clear your space at the same time.
---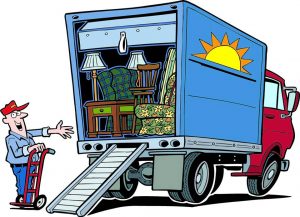 We donate any items that are in good, salvageable condition to local charities so that your items can help others. In addition any items we can donate are eligible for a tax deduction and we will provide you with the receipt we receive when we donate to the appropriate charities.