Mattress Removal and Disposal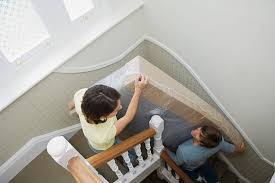 If you've ever tried to dispose of a mattress, you most likely found out it's a tough job. They are heavy, they are large, they don't have anything to grab onto and they are wobbly too, In addition to that, if you can get it out of your home, your normal garbage collection service does not accept it and who wants all their neighbors looking at their most intimate piece of furniture out on display anyways.
Furniture stores typically do not pick up your old mattresses because of the possibility of bed bug cross-contamination (read more about bed bugs below)
Las Vegas Junk and Haul can take care of your Mattress Removal and Disposal we ensure that it's disposed of responsibly.
How Our Mattress Removal Service makes life easy for you;
Instead of dealing with that cumbersome mattress by yourself, call Las Vegas Junk and Haul and let us pick up your old mattress and ensure it's disposed of properly. We offer same day service which is really convenient especially when you have a new mattress and furniture that's being delivered.
It's a back breaking job even when you have strong help, so why not let Las Vegas Junk and Haul handle your mattress removal and disposal,
Got Bed Bugs?
If you have a mattress that has bed bugs, We can take it with advanced notice and we can wrap it up for you. The mattress must be wrapped in order to protect other areas of your home and common areas in buildings from contamination. We also must wear protective clothing while we are removing the contaminated mattresses. NOTE: Extra fees are applied for this service.